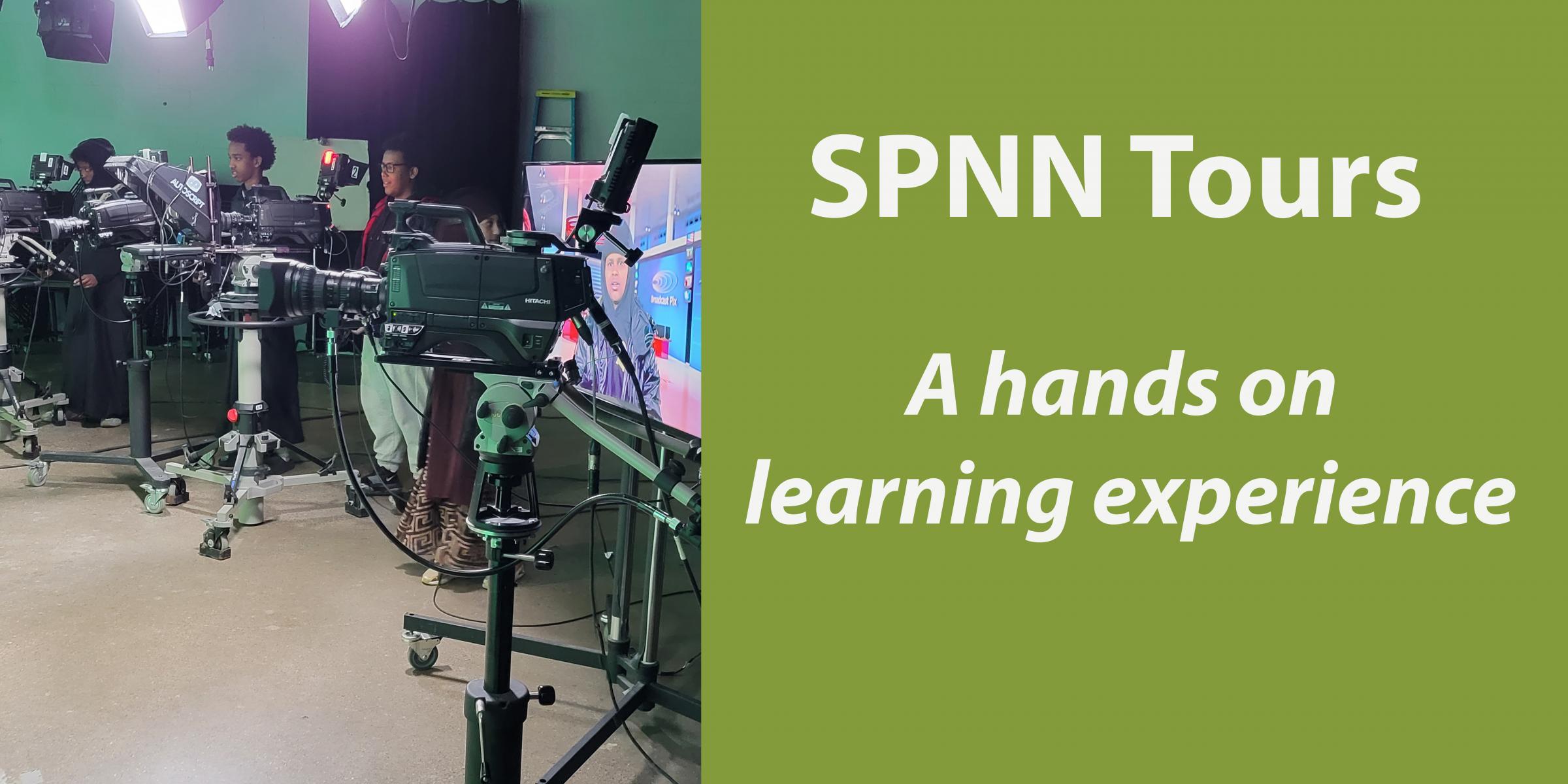 One Day Hands on Learning Activities
SPNN offers a hands on learning environment for youth ages 5-19. Students are able to explore our four camera HD studio, learn and create photography, PSAs, and podcasting with SPNN team members. We can do tours to accommodate almost any group size. A larger group would be divided into smaller groups and will do multiple activities.
Email Mai for more information or to schedule your tour.
Who can schedule a tour?
A youth serving non-profit

A church youth group

An educational institution

A girl scout/boy scout troop

Any youth group that wants to explore media making.
How long does a tour last?
We can definitely work with the amount of time your group has, but typically 1.5-2.5 hours to 5 hours for a day camp.
How many youth can we bring?
An ideal group is 10-30 students. Let us know the size of your group and we will work with you to create the experience that will work best. If you have more than 30 students we can talk about doing them in a morning tour and afternoon tour.
What will our youth be able to do?
Learn Photography Skills

Learn Podcasting

Use our studio to be a newscaster, operate a camera, or direct from the control room.

Make a PSA
How much does it cost?
A five hour PSA camp is $30 a youth.

A one or two hour event depends on the number of students and number and type of activities. It ranges from $200- $900

Ten students with one activity for an hour is typically $200-$250.

Twenty students with two activities for two hours is typically $400-$500

Thirty students with three activities for 2.5 hours is $800-$900
*Studio activities are more because of the number of staff required to run the activity.
What would a tour look like?
Example for a group of 15-20 youth with two activities. The tour would last 90-120 minutes. The tour would cost $450.
The group will be split into two small groups.

Each small group will spend 45-55 minutes in each activity
Example for a group of 20-30 youth with three activities. The tour would last 2.5 hours. The tour would cost $800
The group will be split into thirds

Each small group will spend 40 minutes in each activity.
What does a five hour day camp look like?
A welcome to SPNN and introduction to the medium. For PSA camps we watch PSAs and analyze them, for the Podcasting workshop we listen to samples of podcasts and analyze them, for the Photography camp we look at photos.

Youth learn storytelling skills and technical skills.

They put those skills into action and create media.

Break for lunch

They learn editing skills (Photoshop/Audition/ Premiere) and edit the media they created.

We share the media back as a group at the end of the day. We email out copies of the media as well.
Hands on Activities
Below is a description of the different hands on activities that SPNN offers.