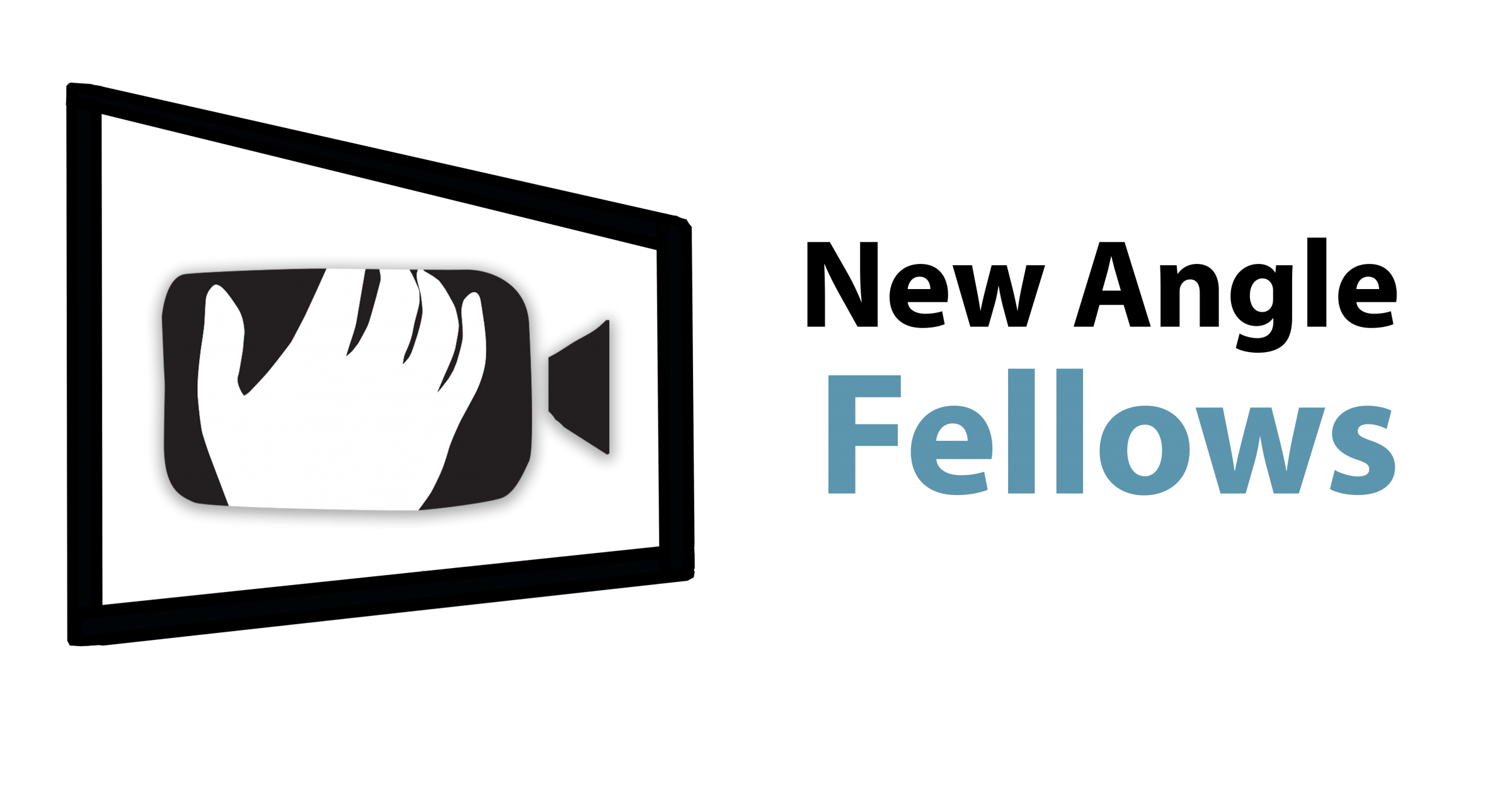 Applications are closed.
New Angle Fellows is a 7-month fellowship that supports underrepresented and emerging documentary filmmakers who are creating their own work and hoping to get to the next step in their filmmaking journey. This cohort of six members will get the opportunity to learn skills and knowledge from more advanced filmmakers and gain support from one another. Fellows also receive a $3500 stipend to support them in producing their documentary.
Hear from three of the fellows from 2022-23 on how the program impacted them. Watch these three videos.
This cohort of six members will support one another and get the opportunity to:
learn about pitching, grant-writing, and more.

learn from and connect with advanced filmmakers

receive a $3500 stipend to support in producing your documentary

have access to SPNN equipment
Eligibility
You are eligible for this fellowship if you meet the requirements below:
You are a resident of the Twin Cities Metro Area and are living here throughout the duration of the fellowship.

You are a member of a marginalized and underrepresented community: BIPOC, LGBTQ+, women or non-binary, disabled, etc.

You are 18+ years old and NOT enrolled in a higher education institution from Fall 2023-Spring 2024.

You are an emerging filmmaker. Emerging artists are defined as:

Artists who have an ongoing commitment to working in the media production, rather than engaging in it as a hobby, pastime or occasional pursuit.

Artists who at the time of the application have generated, completed and publicly presented/published documentary work.

Artists whose primary goal is to generate new documentaries, as opposed to remounting or re-interpreting existing works.

Artists who are in the early stages of their creative development. Artists who have a focused direction and goals, even while still developing their artistic "voice".

Artists who have yet to be substantially celebrated within their field, the media, funding circles or the public at large.
You must also have the capacity to meet the program requirements from November 2023 through May 2024. This includes:
Attend monthly sessions (dates will be determined soon)

Engage with other fellows in the cohort to support one another

Complete a 3-10 minute work-in-progress or completed documentary film to show in a public event in May 2024

Submit the film to air on SPNN's channel after the film has been completed and submitted at film festivals of the filmmaker's choosing
Expectations
This year, fellows will be required to:
Attend all sessions (dates to be determined and a schedule will be provided at the start of the program)

Complete a strong sample of their film

Attend the final pitch screening where they pitch their film to the community and show their sample.

Engage with the other fellows in the cohort

Complete tasks assigned as part of the fellowship

When your final film is complete (whenever that may be and after any film festival runs and other distribution obligations), share your film back to the community via SPNN channels.
About the Application:
The application includes three pieces:
The application

An artistic resume

A work sample (up to 5 minutes of material)
Doc U alum are highly encouraged to apply, though you must have created work beyond the Doc U program. If you are a Doc U alum who has not been able to produce work but would like to gain more experience, please contact Za'Nia at coleman@spnn.org.