Making it Financially
How can you get by on the AmeriCorps stipend? Whether you've accepted a position or are considering applying, this is a big question for most CTEP members. This list of state assistance, discount programs, and tips for living on a budget will help you understand how to get through the year.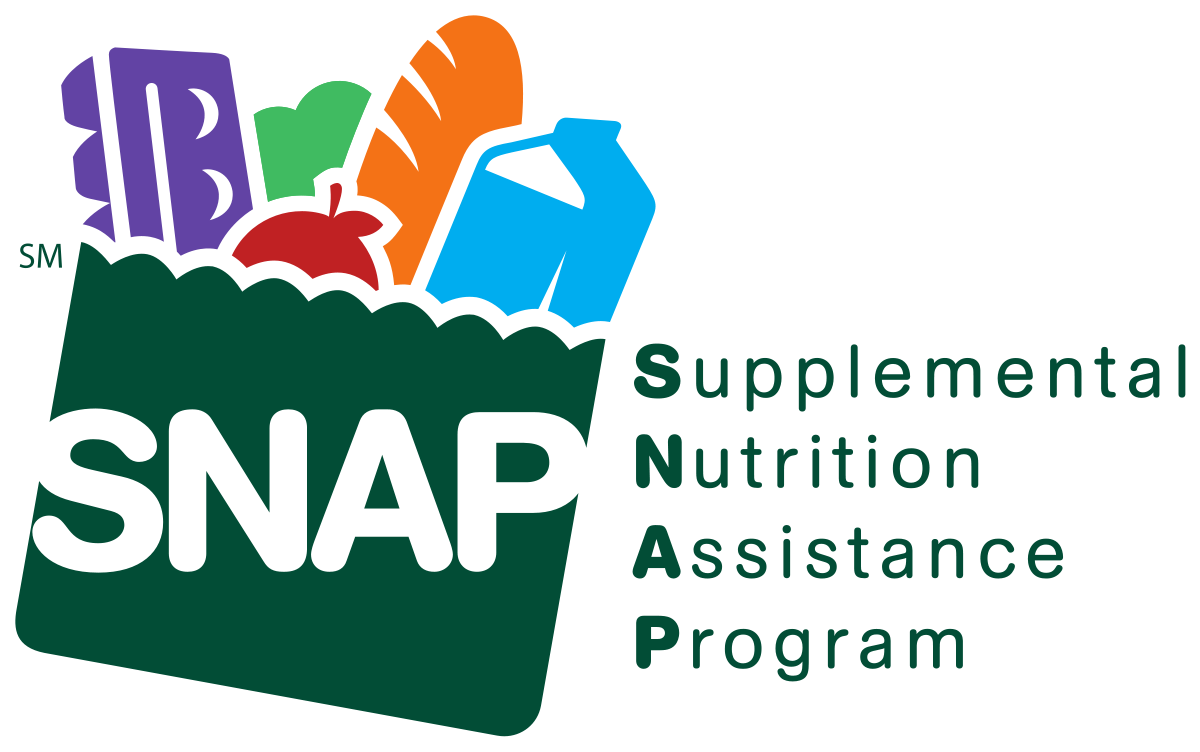 You can apply for SNAP at any of the following offices in Ramsey County (St. Paul). It looks like currently for Hennepin County (Minneapolis), they are encouraging folks to call 612-596-1300 if they cannot apply online; It's unclear if they are taking walk-in appointments for SNAP at this time due to COVID.
If your EBT card isn't covering your food needs, you can get free or reduced-cost food at local pantries. Look through the Handbook of the Streets for Hennepin and Ramsey counties to find pantries available in your area. Note: Many pantries are available only to residents of the neighborhood and require proof of residence.
Ruby's Pantry has pop-up food shelves that you can go to no matter where you live. They charge $20 to get two boxes of food and paper products. Their registration can be done in person and requires no documents, and there is no income limit to get food. Check their Facebook page for upcoming pantries and what food they'll have.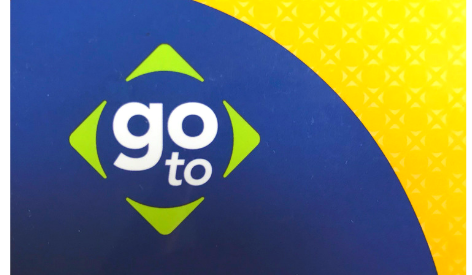 Transit
The Transit Assistance Program (TAP) helps you afford taking the bus or Metro by reducing your fare to $1.00 per ride. It's loaded onto a Go-To Card, a pass that you can use on local buses and Metro lines.
Signing Up
Go to a Metro Transit service center or apply online. All you need is a photo ID and your EBT card. You will receive your Go-To Card (same day if you go in person, within a week if you apply online) that you can add money to at Metro stations or online. Transfers are valid for 2 ½ hours and automatically apply to your card, so any rides you take within that time will be free.
Note: The discounted price is not valid on Metro Mobility or Transit Link buses and only a partial discount is applied on Northstar fares.
Energy Assistance
Minnesota has an Energy Assistance Program that helps low-income households pay their electric and heating bills. The benefit could range from $100 to $1400 for the winter season depending on your need. Grants are available for renters or homeowners and based on household size, income, fuel type, and energy usage. Note: You need to have lived at your address for at least two months before you can apply.
Find information for applying in Ramsey/Washington county or in Hennepin county.
Phone
The Lifeline program offers free phone service, including minutes, data, and unlimited texting. The program is available through different companies that participate in the program. If you run out of minutes or data, you can pay to add additional minutes or data to your plan. Otherwise, your service will refill on the same day every month. The service is supplied from a standard phone network, such as Sprint.
Signing Up
Find a local company here and choose the plan that works best for you. Plans vary, but most include 300-500 minutes, 500MB-2GB of data, and unlimited texting, refilled once a month. You also receive a free Android phone (typically an older model) or a SIM card to put in your current phone. Once you've decided on a company, complete their online application process and upload proof of income. The phone/SIM card will be mailed to you soon.
Note: Only one service is eligible per address, so you and a roommate could not both sign up.
Tips
If you want to keep your current phone number, call your new company on a different phone and ask them to put your number on the SIM card. You have to do this BEFORE you put the SIM card in the phone.

If you have an iPhone and the company doesn't offer the right sized SIM card, you can use a SIM card cutter to make it the right size (seems sketchy but it works).

Life Wireless and SafeLink offer the plans with the most data (1-2 GB).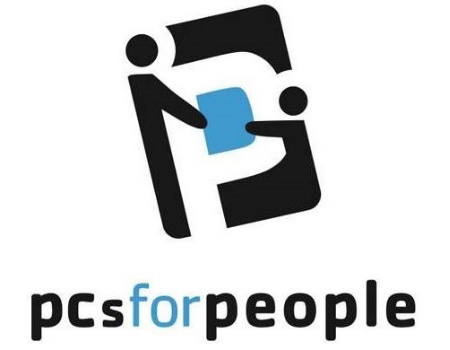 Internet
Some internet providers offer discounted internet to low-income households. The cheapest way to receive internet is through PCs for People, a CTEP host site in St. Paul. The internet comes in the form of a mobile hotspot with unlimited data that works on the Sprint network.
Signing Up
You can either order online or go in person to receive a hotspot and an internet plan, with options for one month to one year of service. You will need to prove your eligibility by showing or scanning proof of income. The hotspot plus a full year of internet is a little over $200.
Tips
Going in person to PCs for People can be cheaper, as they sometimes offer discounted refurbished hotspots.

PCs for People also offers refurbished desktop computers and laptops, most of which cost between $100 and $300. They have a really good online selection that changes regularly, and shipping is free.
Health Insurance
All AmeriCorps members qualify for free, comprehensive health insurance through Minnesota's Medical Assistance program. Visit the Department of Human Services website to learn more about Medical Assistance.
Signing Up
Complete an online application and upload proof of income. You should find out right away if you qualify. Once your application is approved, you can choose the insurance company that suits your needs and they will mail your insurance card and a packet of information about your plan.
Tips
Many members sign up for HealthPartners, which has no monthly cost, free to $3 copays for appointments, and $1 prescriptions. HealthPartners covers costs for medical, dental, vision, and mental health services.

If you're confused about the application process, or just want some help, Ramsey County Library offers one-to-one help for that specific reason. It's offered on Tuesdays at the Maplewood branch and Wednesdays at the Roseville branch. Check their calendar for times and to schedule an appointment.
Student Loans
Loan Forbearance: Read more on the MyAmeriCorps Website
If you have student loans, completing a year (or two) of CTEP can really help. You don't have to pay student loans during your service in AmeriCorps. In the first few days of being in CTEP, you can choose to put your loans into forbearance using your MyAmeriCorps account (the same account you used to apply for CTEP). Your loan company will receive the forbearance request, and your account will show no monthly payment due. That's it! Super easy and quick. Your loans will keep accruing interest, but AmeriCorps will pay for it! So don't worry about chipping away at your loans during the year.
Once you've completed your service, you will have access to your education award that's about $6,000 per year, via MyAmeriCorps. You can use it to pay loans in one lump sum, make small payments, or keep the money for future schooling (it remains in your account for 10 years).
Public Service Loan Forgiveness
If you are currently in the Public Service Loan Forgiveness program, or you want to sign up, CTEP counts towards this time. This program pays off all of your student loans after 10 years of work in the public sector (or 120 monthly payments).
SPNN Emergency Assistance Fund
SPNN has an Emergency Assistance program whereby when an unexpected expense comes up for a member that might jeopardize their ability to complete their AmeriCorps term, SPNN has allotted some limited funds to support that member to make it through that event. This is not assistance that we are able to give to every or even most members, please only make a request if you truly feel there are no other options.
If circumstances require, SPNN will grant up to $200 to AmeriCorps members in the case of an emergency. Those who fit the eligibility criteria may request financial assistance once per service term. An applicant is eligible for financial assistance if they:
- Are actively and successfully serving as an AmeriCorps member with CTEP
- Have completed an application and emailed documentation to CTEP staff verifying the need for financial assistance before any funds will be issued. Documentation can be in the form of a bill, letter from landlord, estimate from mechanic, including an explanation of the hardship. Funds will be issued directly to the vendor, not to the member.
Assistance Available to Members:
- One-time, once per service term, up to $200 for CTEP Members experiencing unexpected expenses. Documentation is required for request. Funds are issued based on meeting the criteria and also the availability of emergency funds.
If a member is ever in a position where they need to seek these funds, they will need to complete this online application form, describing their situation, as well as emailing CTEP staff a bill that would need to be paid.
Other Tips for a Limited Budget
Gym Memberships
Shopping
There are a bunch of thrift stores in the metro area, including Goodwill, Salvation Army, St Vincent's (which sometimes has free food), and Savers. You can get a lot of surplus Target stuff at most Goodwills and this SalVal.

Tip: Tuesdays are usually sale days. Goodwill has 1/2 off tag sales and St Vincent's has $1 tag sales. Holidays and holiday weekends almost always have sales, as do season changes.

The ReUse Program at the U of M sells cheap used furniture and other things, but their hours are really limited.

The Habitat for Humanity ReStore sells cheap used furniture and home improvement supplies. After the Habitat for Humanity Corps Day, or any other time you volunteer with them, you'll receive a 30% off coupon for their stores.

Save money on all sorts of things by using Groupon, and keep an eye out for Groupon's sales so you can pay even less.

Craigslist and Facebook Marketplace offer basically everything you would want to buy used.

FreeCycle is a clunky website with a lot of free stuff in Minneapolis and St Paul.

Shop the curbs! People constantly put free furniture out on curbs throughout the metro area. May and September are especially good times because it's when college students are moving.

Mr. Michael Recycles Bicycles has free bicycles and cheap bike repair.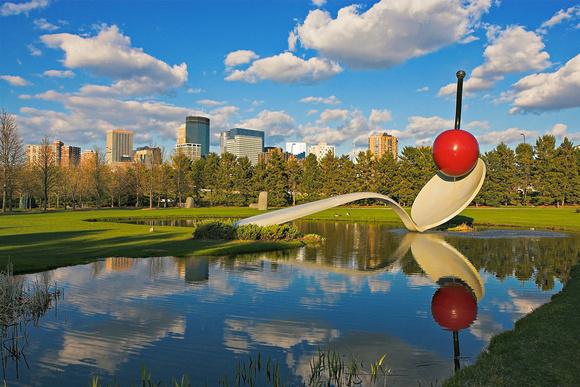 Affordable/Free Things to Do in the Cities
The Minneapolis Institute of Art is always free.

The Walker Art Center is free every Thursday evening from 5:00 to 9:00pm, and all day on the first Saturday of the month.

If you show your EBT card at the Science Museum of Minnesota, tickets cost $3 for general admission and $2 more for the Omnitheater. You can also ask the Science Museum CTEP for discounted admission.

See a discounted movie in the cities. Tickets at the Riverview Theater in Minneapolis and The Plaza Theater in Maplewood are always $2 or $3. A lot of other theaters have $5 Tuesdays.

The Thrifty Hipster is a reliable-ish site for finding happy hours and other deals in the Twin Cities.

Use your library card to get free or discounted tickets to certain events using SmART Pass.