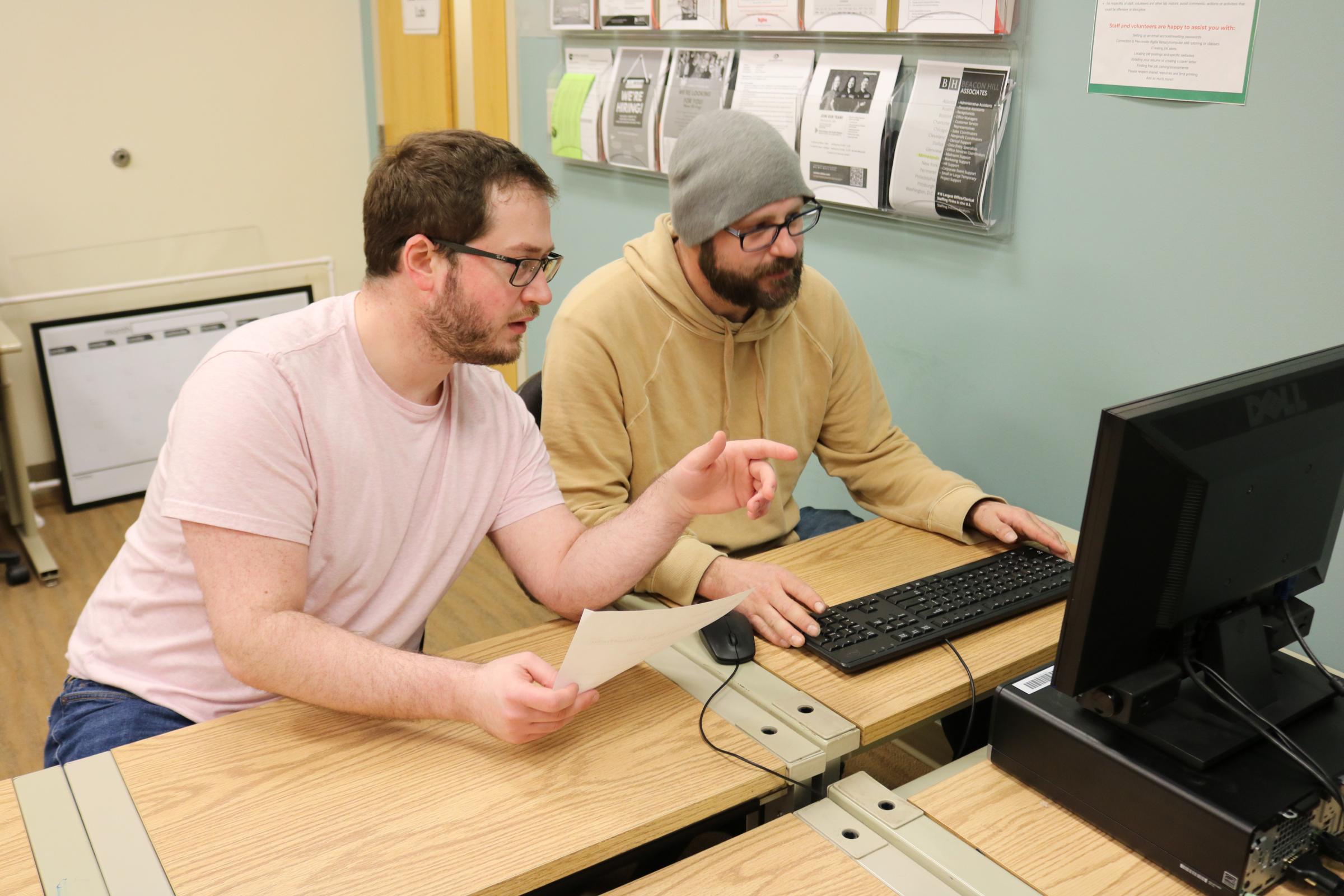 Interfaith Outreach & Community Partners
Partner Agency: Interfaith Outreach and Community Partners
Location(s): 1605 County Road 101 N, Plymouth, MN
Name of Site Supervisor: Colin Owens, Employment Counselor
Important Note:
In addition to the typical AmeriCorps CTEP member benefits, Interfaith Outreach & Community Partners will offer a $200/month housing stipend and $50/month transportation stipend for CTEP members.
CTEP Program Description
The AmeriCorps Community Technology Empowerment Project (CTEP) bridges the "digital divide" for new Immigrants and low-income communities in Minneapolis and St. Paul. CTEP is a program of Saint Paul Neighborhood Network (SPNN).
Site History and Mission
The mission of Interfaith Outreach & Community Partners is to strengthen our community by meeting basic needs and equipping individuals and families for ongoing stability. Staff and volunteers strive to live out our values of:
• Collaboration: Nurturing mutually beneficial relationships.
• Inclusion: Celebrating differences because they matter.
• Integrity: Keeping our word through our actions, transparency and honesty.
What started as a small food shelf has become a resource for thousands of families in eight west Hennepin County communities. Interfaith provides emergency and strengthening services including: food, housing resources, emergency financial assistance, employment services, childcare scholarships, transportation assistance, and connections to the community and its resources. For more information, visit www.iocp.org
Preferred Site Schedule for Members
Hours of Operation (currently in a hybrid remote-office work schedule)
Mon 9-6
Tue 9-5
Wed 9-5
Thurs 9-5
Fri 9-1
Schedule flexibility within these times is possible, the preference is to have one day out of the week for members and staff to stay later until 6:00 p.m. for service delivery.
In addition, members attend professional development days with their fellow CTEP members to enhance service-readiness skills, personal attributes at the service site, and citizenship skills. These Corps days take place twice a month on the 1st and 3rd Fridays from 9 AM to 4 PM, and these trainings are mandatory. Members also attend statewide AmeriCorps events, such as the Martin Luther King Day celebration, and/or serve on the statewide InterCorps Council.
Site Specific Responsibilities
The CTEP member will be part of the organization's Employment Services team. Employment Services provides comprehensive and customized services to support clients to get and keep living wage jobs. Program components include assessment, individual coaching, training and skills development, work readiness classes and retention support.
The CTEP AmeriCorps member will focus on client training and computer skills development. The member will create resources and deliver services that will increase skills, job readiness and employability of adult clients. The student profile will include: low income, primarily minorities and new immigrants, unemployed and underemployed with low levels of computer literacy. Ideally looking for a candidate who is bilingual in Russian or Somali.
The CTEP member will be part of our Employment Services team. Employment Services provides programs and services to support clients to get and keep living wage jobs. We have a significant number of clients in need of Digital Literacy assistance, ranging from those who have never used a computer to those who want to learn more intermediate/advanced skills using Microsoft programs or Google applications.
Responsibilities include:
Provide computer skills development to lab visitors in one-on-one and group instruction
Assist clients with resumes and cover letters in MS Word, and teach the skills to apply to jobs online.
Train and support volunteer as they prepare to teach and tutor clients on job search and digital literacy topics. Past offerings have included keyboarding, basic computer instruction, Microsoft Office Suite, Cloud Storage, and more.
Administer the Northstar Digital Literacy Assessment.
Maintain current information on community technology and digital literacy resources.
Keep current with community and employer technology needs: use this feedback to collaborate with volunteers and employment services staff on expanding and strengthening computer class curricula.
Provide access to technology resources.
Site Environment
nterfaith is located in Plymouth, a Twin Cities suburb located approximately 20 minutes from downtown Minneapolis. The CTEP member will occupy a cubical office with laptop, access to the Internet, phone and storage. A copier, fax, scanner, etc. is available in our workroom. In addition to a cubicle workspace, there is an additional workspace located in the computer lab with desk, computer, and phone. The lab is equipped with computers for client use & tutoring, in addition to a Smart Board for instructional purposes.
How to Apply
Apply online at http://my.americorps.gov/ and click on "Apply to Serve". Be sure to search for the "Community Technology Empowerment Project" or "CTEP" when asked to indicate what program you would like to send your application to. Contact: Allison Williams, williams@spnn.org, 651-298-8918 for more information about CTEP Member requirements.
CTEP AmeriCorps values an equitable work environment and strongly encourages Black, Indigenous and people of color, speakers of many languages, disabled individuals, LGBTQIA+ identified, and people from other underrepresented communities to apply.
Reasonable accommodations will be made upon request.