New Angle Fellows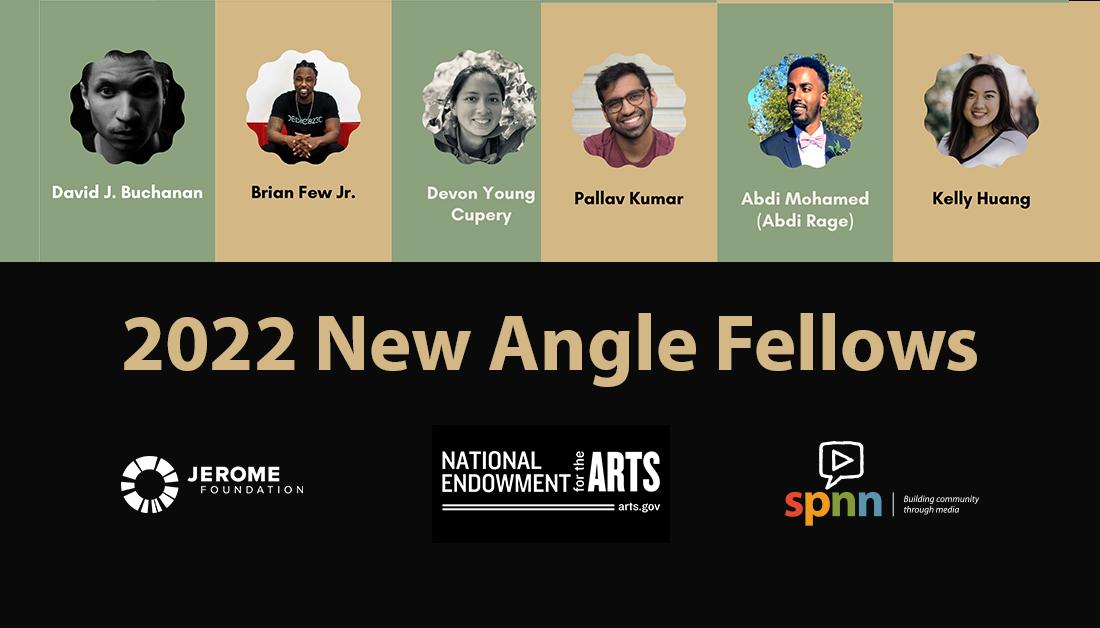 Meet our 2022 New Angle Fellows
We started our 4th New Angles cohort this January. The first 3 years were led by Joua Lee Grande and this year is facilitated by Za'Nia Coleman. Ms.Coleman was a fellowship recipient in 2019 and hopes to continue providing space for documentary filmmakers to build with each other and learn from other artists in the field.
We have an amazing group of 6 filmmakers; David J. Buchanan, Brian Few Jr., Devon Young Cupery, Pallav Kumar, Abdi Rage, and Kelly Huang. These fellows come to the cohort with varying experience levels with documentary film as well as other artistic mediums and professions. The intention for the cohort is to create a space for the fellows to be in community with other filmmakers, which hopefully is in contrast to how isolating the field can feel in Minnesota.
Project topics range from the mistreatment of BIPOC patients in the health care system to navigating the weight of cultural dysmorphia as a part of war, displacement, and colonization. A foundational part of this program is the visiting artist that are brought in to share their own experiences in film as well as answer specific questions fellows have and provide feedback. Visiting artists will be speaking about narrative structure within documentaries, grant writing, film festival submissions, and many other topics.
Like in the past each fellow will produce a sample or work-in-progress at the end of the program. This year the program will conclude with a community screening at SPNN on August 13th. This screening will also have work from other programs and participants at SPNN.