CTEP AmeriCorps Civic Engagement Presentation: Digital Readiness Survey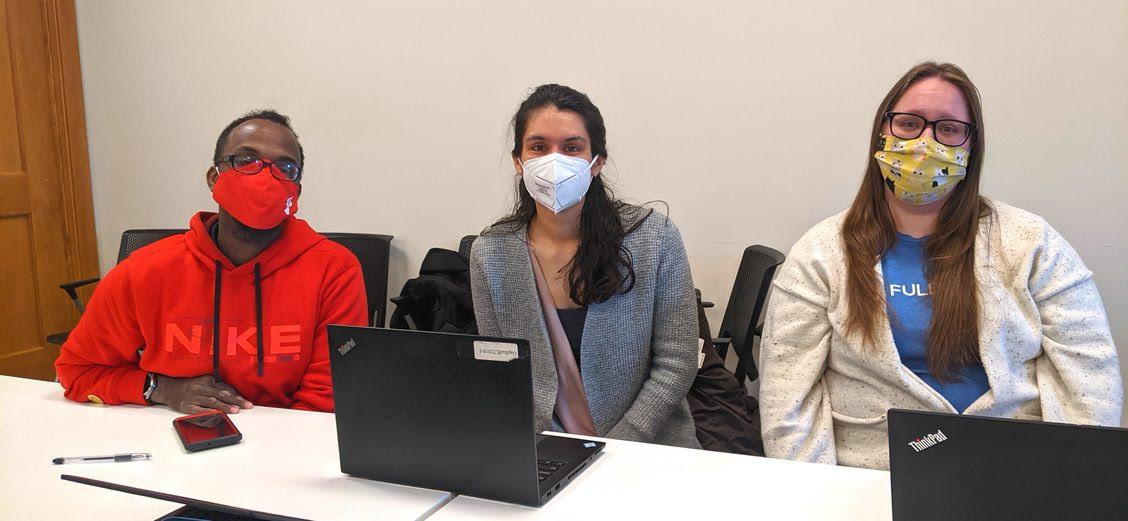 Each year our 35 CTEP AmeriCorps members choose community action projects that make a contribution to bridging the digital divide. The CTEP civic engagement projects are often cited by CTEP AmeriCorps members, staff, supervisors, and community supporters as one of the most unique and energizing parts of the program.
While a significant amount of existing research has revealed a disparity of technology access known as the digital divide, less is known about gaps that may exist in terms of digital readiness, defined as the ability to use digital technologies to accomplish specific tasks. To address this question, we revised and administered a survey, based on a previous group's civic engagement project, to gauge the present landscape of digital readiness that exists among participants at various CTEP service sites. To broaden the reach beyond last year's survey, we translated our survey into Spanish and Somali and created paper surveys to reach those unable to access the digital survey. To understand how community members experience the digital world, we also added questions about languages spoken at home and access to computers.
We received results from more than 200 respondents across the Twin Cities region. The respondents come from many walks of life and were introduced to the survey in different ways, at libraries, employment centers, and posters at community centers. In the coming weeks, we will analyze the responses for patterns and narratives related to digital readiness and digital literacy instruction. We also hope to find connections between last year's survey and this year's, to take a look at how the digital literacy landscape in the area is changing (or not). We will disseminate these results to partnering community technology sites to be incorporated into current computer literacy instruction and thus meet the digital needs of Twin Cities residents as they are presently felt. We'll be reaching out to students who expressed an interest in receiving digital literacy education, offering them opportunities to increase their digital readiness.
Group members: Mickey Terlouw, Mary Khan, Mohamed Mohamed, Kristi Phillips, John Andersen
Community Partners: PCs for People, Ramsey County Library, Adult Options in Education, Avivo, GAP School, Literacy Minnesota, Metro South ABE, Metro State Library, Project for Pride in Living, Saint Paul Public Library